---
Scrap Yard Management Software Made Simple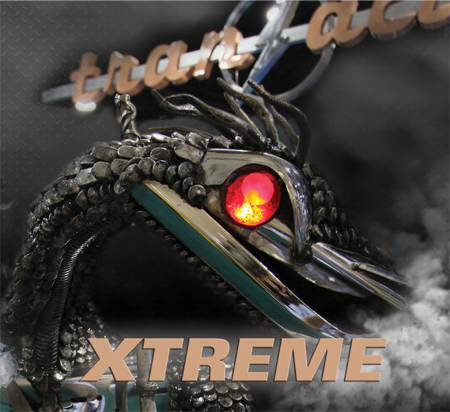 CLOUD HOSTED OR LOCALLY INSTALLED OPTIONS!
Centralized management of multiple yards
Change pricing, Commodities, Menus, Payment Rules, once and then choose the yards that receive the changes
Linking like commodities across yards creates an enterprise view for management, but also allows individual yards to work autonomously
HUNDREDS OF BUILT-IN REPORTS.
Centralized Payments – Pay Industrial accounts across yards
Yard to Yard Inventory Transfers with freight expenses tracked (both loose and packed shipments supported)
Maintain pack source and history
THESE FEATURES AND MANY, MANY MORE!!!
---
Easy Touch Home Screen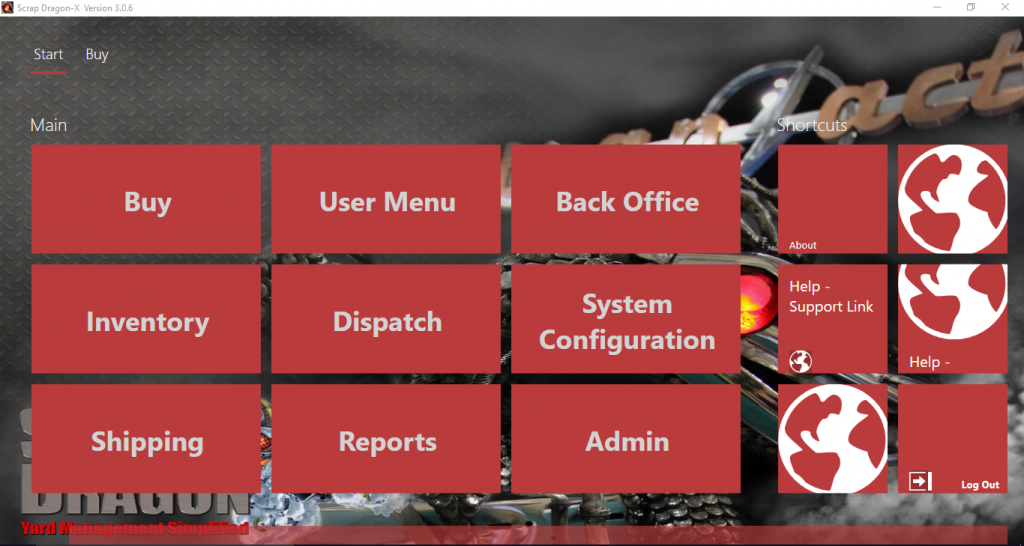 Organize your yard by position and quickly assign users to each position, Configurable to use the windows credentials for domain-managed security

Easy touch-screen data entry with 'no typing' data capture

Fully customizable so you can achieve the "feel" you want!
---
Scrap Dragon's friendly interface is so easy you'll be amazed how quickly you will be buying scrap. Easily change button size, layout and colors!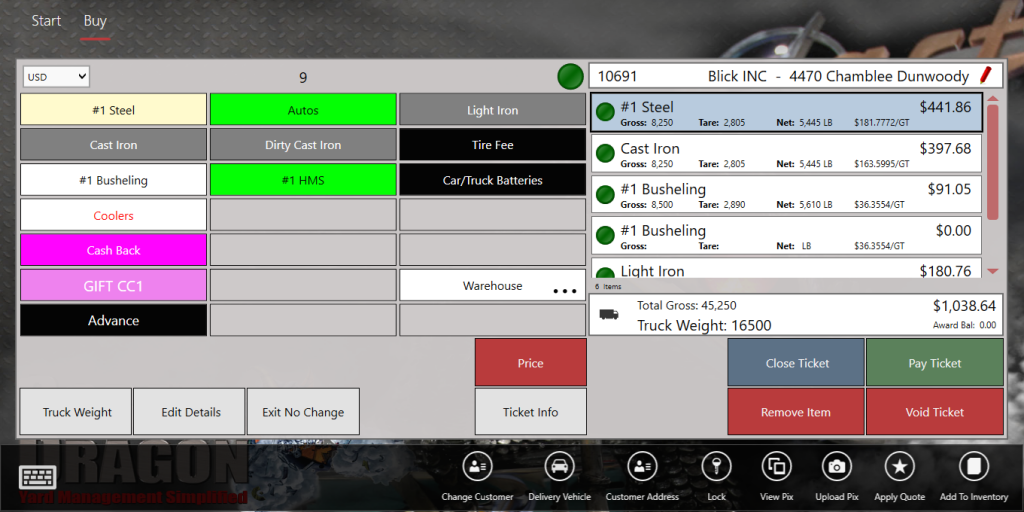 ---
Automatically record sales, maintain yard inventory and prepare packing lists, delivery receipts, bills of lading and invoices.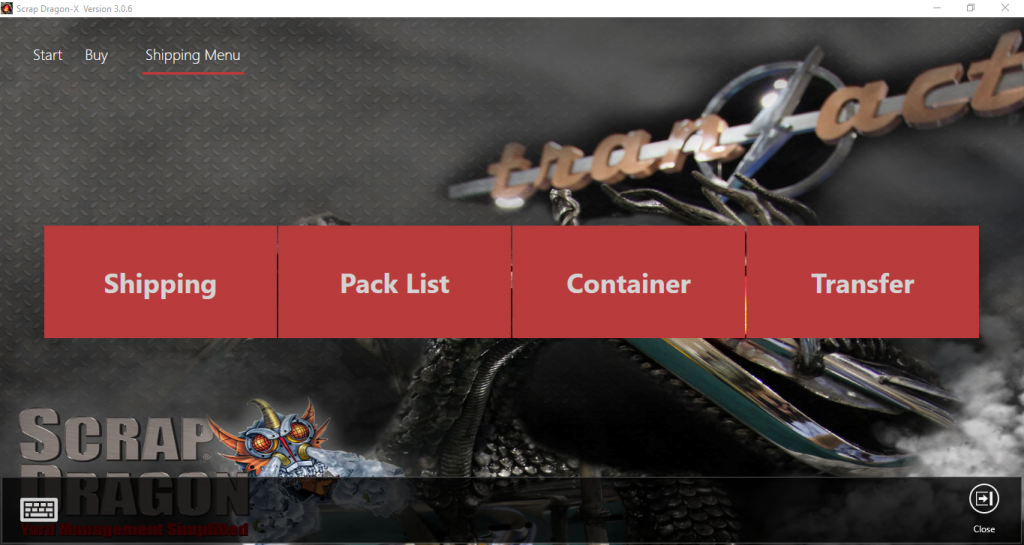 ---
Keep track of all of your runs and know exactly where all of your equipment is located.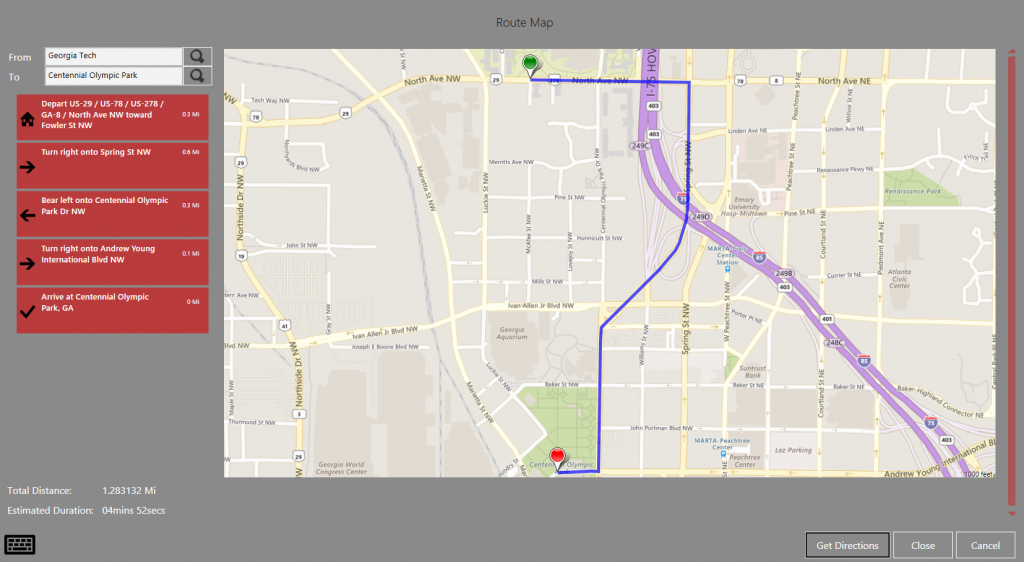 Choose your accounting provider and transfer your Scrap Dragon transactions to it without any additional data entry.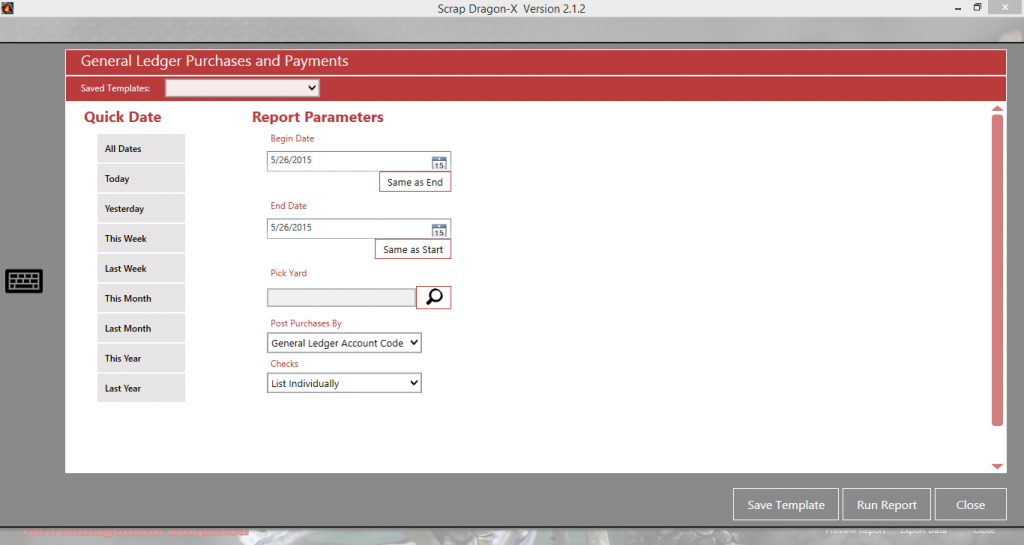 ---
Cloud Hosted? Locally Installed? Database Replication? Central Database or Central Database and Server? Combined Approach?
Does this not make any sense to you?
Give us a call and our experts can tell you what solution would be the best for your situation.
---