---
XTREME DISPATCH MODULE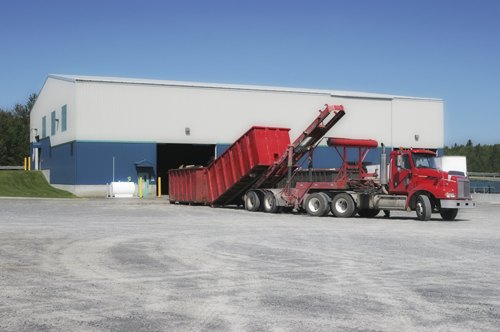 The Scrap Dragon Dispatch Module makes managing your container service easy. Keep track of all of your service arrangements and know exactly where all of your equipment is located. Service calls are entered with a few taps on the screen, no keyboard or mouse required. The system allows you to create trips based on a minimum of information and easily revise your entries.
More information can be added as it becomes available but incomplete information never prevents you from moving a container from one location to another. Printed Trip Tickets & Work Orders document every movement.
---
CHECK OUT OUR LATEST DISPATCH MODULE DEMO VIDEO!
Service Arrangements & Dispatching
Multiple Yards with Multiple container locations per yard
Multiple containers per move
Service agreements tracks all customer arrangements
Multiple containers per customer service agreement
Multiple container locations per customer
Tracks container swap frequency
Color coding highlights high priority loads
Prints trip tickets, delivery tickets and driver reports
View map of container locations
Continuous equipment tracking
Automatically generate routes & directions
Integrated with scrap buying
Driver Handheld Data Entry Device
On line or Off line data entry
Bar code scan containers at begin and end of task
Geolocation of containers
Displays ordered list of drivers instructions
Displays route directions
Stores historical Routes
Reporting
Report on tag renewals, DOT physicals, drug testing, etc.
State Mileage Tracking and Reporting
Identify containers that aren't producing
---
Scrap Dragon Extreme Dispatch Screen Shots & Features
Mapping Feature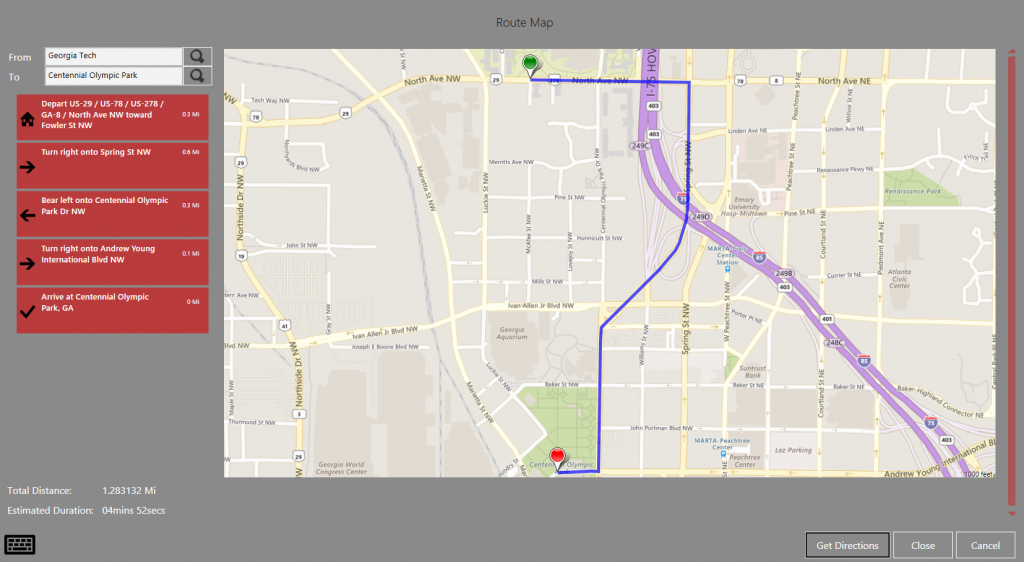 The mapping feature enables Containers, Yard locations, Yards, and, Customer Addresses to be assigned geo-coordinates. These mapping elements may be located on the appropriate list screen. Then you may either map locations or refresh the map data. Mapping locations will map items using stored location data, if applicable. Refresh map data reassigns all location data to the item to store for quick map access.
Work Orders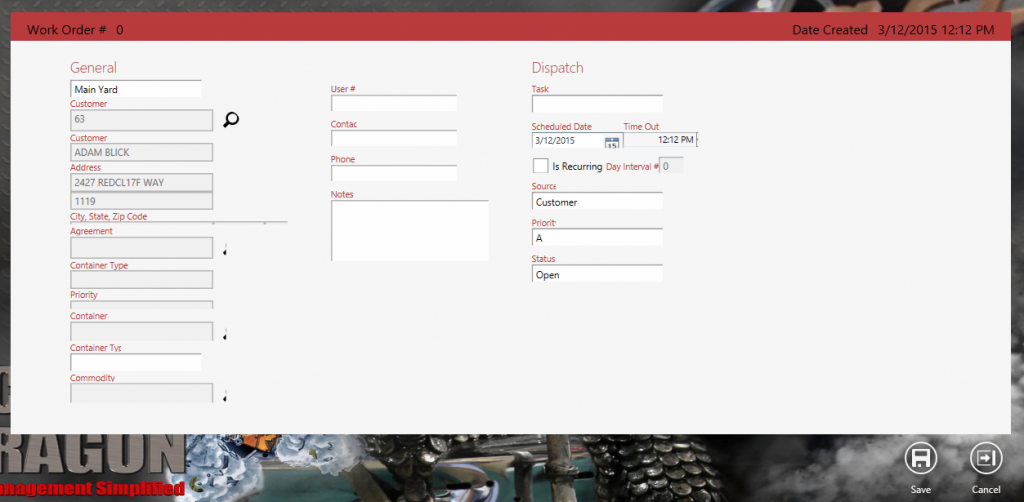 With the Work Order feature, the customer is selected, a work order chosen or new one added. When conducting a search, work orders can be filtered by status, priority type or date. Add a new work order by selecting the yard, change the customer if necessary; select the agreement, container type, priority, container, container type and commodity. The user # is shown, along with the contact details. Enter any notes. Select the task, set the date and time out. If this is a recurring task, you can select the checkbox and the interval days.
Service Agreements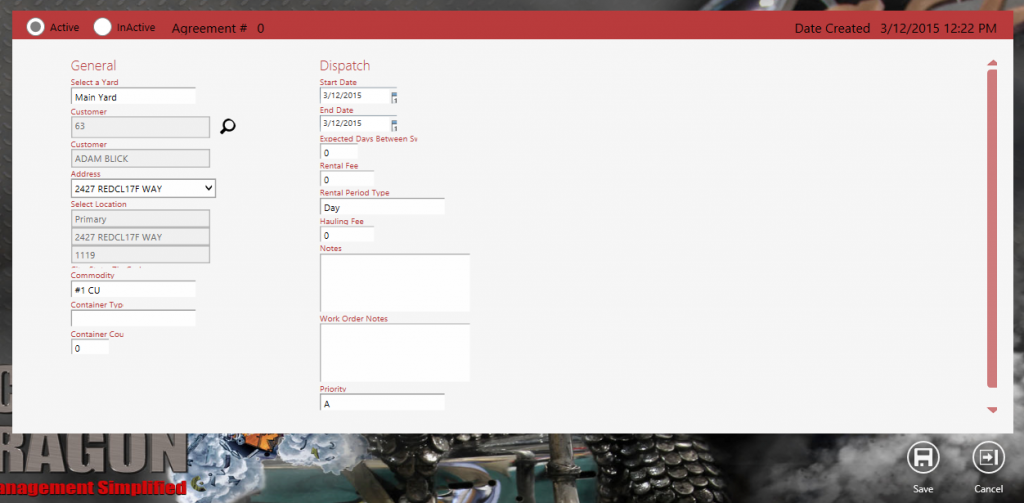 Create service agreements for your customers. Select the customer to add an agreement, then select the yard, change the customer if necessary, select the commodity, container count. Select the dispatch dates, the expected days between swaps, rental fee, period type and haulage fee and select the priority. Add notes and work order notes if applicable.
Trip Planning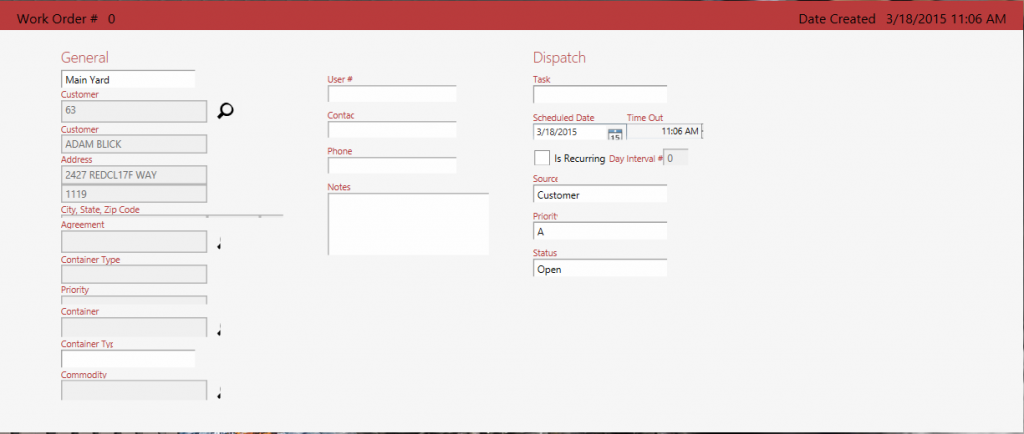 The Trip Planning feature allows you to select the yard and filter by available work orders to display the Loaded Work Orders. Select a task and set the Available Trips by date and planned, scheduled or all, or selected trucks.