Cashier-Truck Scale Workstation
---
SCRAP DRAGON KIOSK
Features
ABS plastic enclosure to protect your electronic equipment
Small 2' x 2' footprint
7" fan and inexpensive 14"x14"x1" hvac filters for dust protection
License reader with return ramp
Interchangeable panels accommodate various equipment configurations
Gull wing equipment doors for easy access and paper loading
Accommodates a 19" touchscreen monitor
Slide-out drawer protects keyboard and touch pad
Large lower compartment for computer and additional components
Optional side shelf for thumbprint reader and signature pad
---
ScanShell 800R

Card Scanning Solutions, ScanShell 800R Driver's License scanner with Scrap Dragon Interface. Reads information from the front of the license and creates customer in Scrap Dragon. USB cable included. ROHS compliant.
Finger Print Scanner – Hamster Plus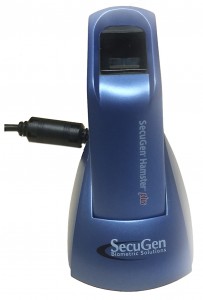 Secugen Hamster Plus Fingerprint Recognition sensor with Auto-On Smart Capture – ready for difficult fingerprints.
---
Topaz Signature Gem LBK766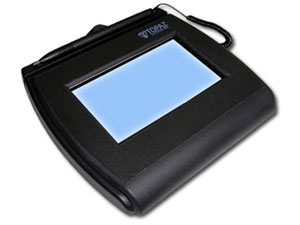 Topaz Signature Gem 4×5 LCD pad, with interface to Scrap Dragon software. USB cable included.
Wacom STU-530 LCD Signature Tablet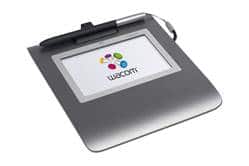 The STU-530 offers a large monochrome display, a generous signing surface that accommodates even the longest signatures, and supports both USB and serial connections.
---
Axis M3025-VE – Overhead Nonferrous Warehouse Camera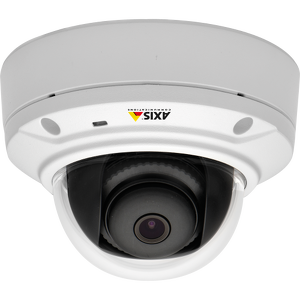 The Axis M3025-VE network camera offers best-in-class image quality and professional monitoring capabilities with multiple H.264, Motion JPEG and MPEG-4 Part 2 streams that can be individually optimized for bandwidth and storage efficiency. Based on progressive scan technology, the camera provides VGA images of moving objects in 30 frames per second without motion blur.
ELO 1940L Rear Mount – Touchscreen Monitor for the NonFerrous Kiosk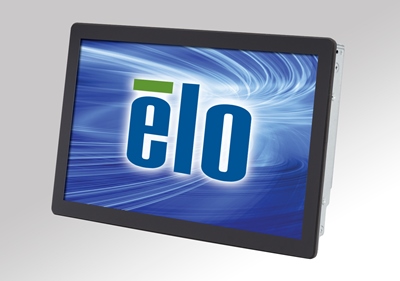 ELO 1940L Rear Mount 18.5″ LCD, INTELLITOUCH Plus, USB Controller, Bezel, Power Brick
---
Printers
Star TUP 942 Printer – Receipts and Tickets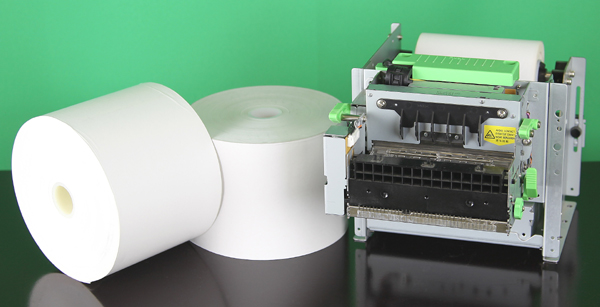 Star kiosk thermal paper printer with USB or parallel interfaces.
(Paper sold separately)
Zebra GX420T – Box and Bale Label Printer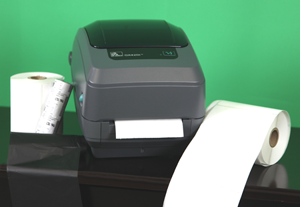 Thermal transfer label printer. Parallel and USB interfaces.
(Paper sold separately)
---
Metrologic Quantum T – Bale Tag Scanner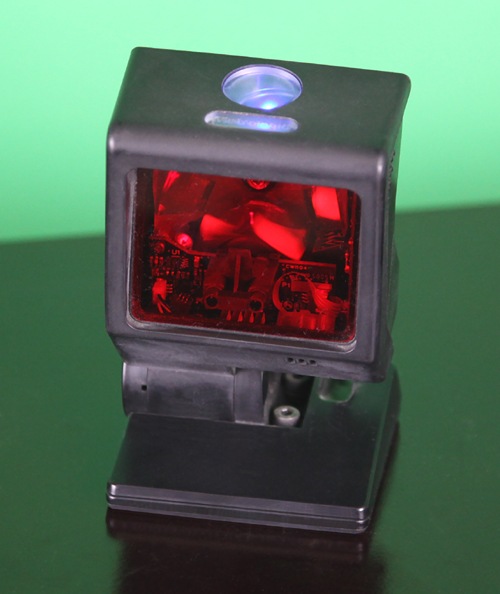 Metrologic Quantum T bar code reader, USB interface.
Unitech Wireless Bluetooth CCD Scanner with Docking Station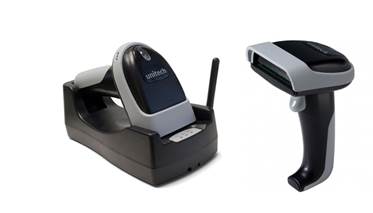 Ability to walk around your warehouse scanning in and out bale tags wireless!
---