---
Make Payments With An ATM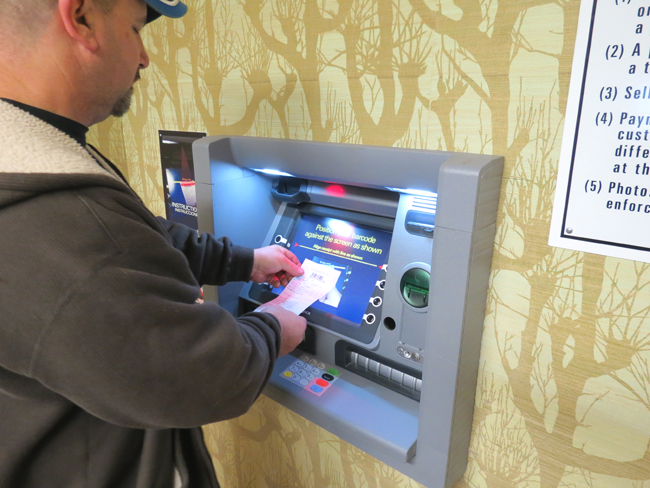 Scrap Yard Closed Loop ATM
EZCash ATMs are currently in use at hundreds of scrap yards. Thousands of transactions are taking places with millions of dollars being distributed everyday!
Customer sells material to scrap yard
EZCash interfaces with scrap purchasing software
Barcode is printed on receipt
Scan barcode at the EZCash ATM and get cash!
Transfer Money without a Bank!
Create a Private ATM Network
Private ATM Network owners transfer money to cardholders to be withdrawn at the EZCash ATMs. Some EZCash ATMs also allow cardholder to use the add cash function to fund their cards too.
Issue branded cards or register any card with a magnetic strip
Create a secret PIN and/or cell phone number verfication
Transfer money via a customized web-based dashboard
Use the EZCash ATM and get cash!
Give us a call at (727)568-7075 for a free consultation for how Tranact can build a custom Private ATM Network for your industry!
---
Why use an EZCash ATM?
Industry Leader: Over 1,000 EZCash ATMs have been used at scrap yards around the world!
Secure: Eliminates the availability of unsecured cash in your business. All cash is locked in a safe. Armored car delivery ensures no access to cash.
Efficient: Fully automated dispensers eliminate the time consuming and error prone task of handling cash.
Reliable: Uses proven self-service technologies with a wide network of service providers.
Flexible: Easily integrates with many yard management software providers.
Customization: Can be configured for many different industries and uses.
White Label: We can set up your Private ATM Network and you brand it!
No Banks: Ability to send money to those that are under-banked or without bank accounts and use the EZCash ATM to get their money.
---
EZcash SOFTWARE SOLUTION
The EZcash Monitor displays icons that indicate the status and remaining balance of the device, triggers payment devices, allows clients to run without direct database access, includes a user interface to monitor, troubleshoot and balance cash terminals. Administrators can access transaction details, real time balances, equipment statuses and diagnostics.
System and Installation Requirements
Physically secure platform to anchor machine
Local Area Network connectivity
110 volt, 30 amp dedicated electrical service
Adequate access for servicing and filling machine
Adequate lighting and security
PC with Windows XP Pro or later; Windows Server 2003 or later
Microsoft SQL Server for Workgroups 2005 or later
---
---
SUPPORTED SOFTWARE