---
Make Payments With An ATM…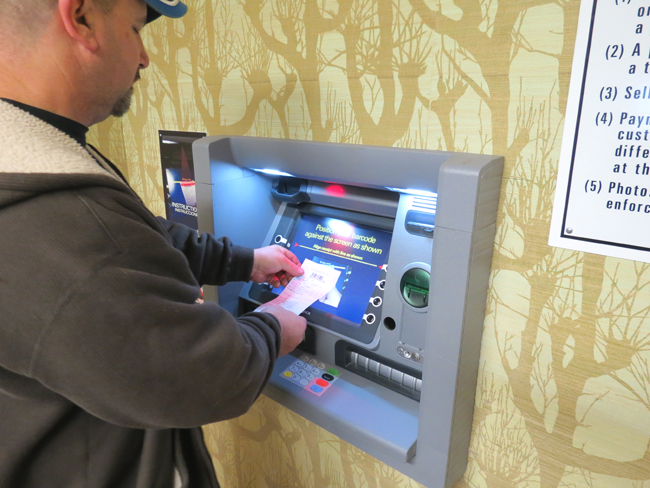 EZcash Payment System is an enterprise software program which interfaces ATMs and cash dispensers with a multitude of yard management software platforms. ATMs and cash dispensers reduce: time required to make payments, security risks, human error, internal fraud and provides additional accountability. Bar codes are printed on your vendor receipts which are scanned at the self-service ATM or payment can be dispensed directly to the cashier utilizing a behind-the-counter cash dispenser.

It's As Easy As 1-2-3

---
EZcash Benefits
SUPPORTED SOFTWARE
Mayer
Recy
Metal To Money
Please contact us about interfacing EZcash with your Yard Management Software.
SUPPORTED HARDWARE
NCR (APTRA Advanced)
Arcatech 2500/2600
EZcash SOFTWARE SOLUTION
The EZcash Monitor displays icons that indicate the status and remaining balance of the device, triggers payment devices, allows clients to run without direct database access, includes a user interface to monitor, troubleshoot and balance cash terminals. Administrators can access transaction details, real time balances, equipment statuses and diagnostics.
System and Installation Requirements
Physically secure platform to anchor machine
Local Area Network connectivity
110 volt, 30 amp dedicated electrical service
Adequate access for servicing and filling machine
Adequate lighting and security
PC with Windows XP Pro or later; Windows Server 2003 or later
Microsoft SQL Server for Workgroups 2005 or later
---